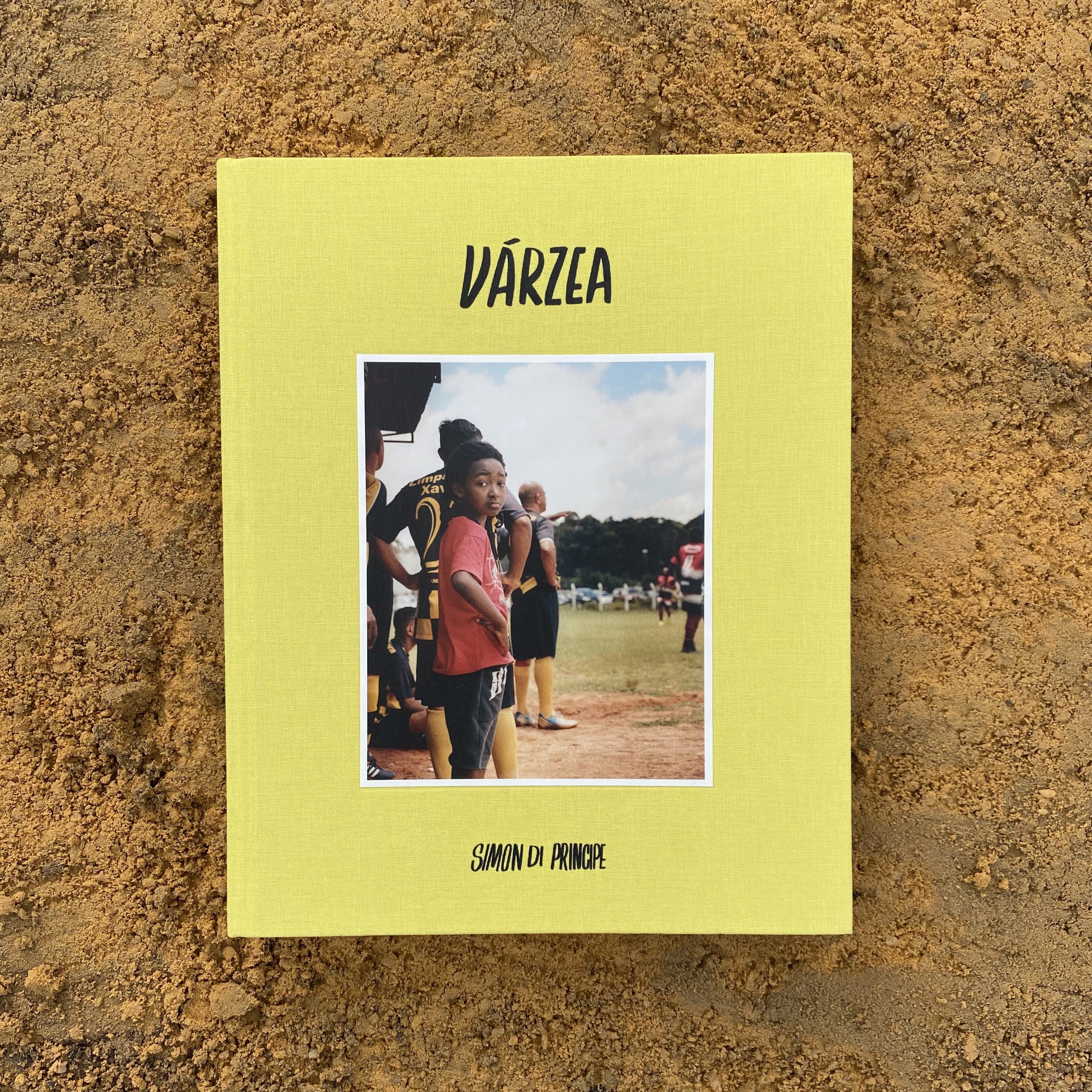 'Vàrzea' football began when 18th century settlers arrived in Brazil. Over time they chalked out rough dirt pitches by the riverside, and congregated to play football. Várzea translates to 'by the rivers edge' and is used as a term to describe something which is broken or 'not quite right'.
In 2017 I travelled around Brazil for eight months with the intention of experiencing the undisputed home of football; a journey to discover the underbelly of 'real' football or 'the true art of football'.
I experienced some of the most overlooked neighbourhoods and discovered it's not just a game but a social ritual, an escape – a way of life which brings communities together.
The photographs portray the social structures which nurture the continuation of the Várzea in a contemporary context.
Várzea was printed in a 5 colour off-set lithographic technique, on 170 gsm Fedrigoni paper, in Belgium. Each photograph was hand-printed in a London darkroom, by Daren Catlin.
The typography of the cover's title, and title of each chapter, was hand-painted by a Brazilian artist/tattooist.
Fabi Caruso studied old, traditional Brazilian text to create an authentic style.
All of the texts were contributed by Brazilians: football players, academics and enthusiasts who I met by chance and am still in touch with.
I'm eternally grateful to them for providing a refreshingly honest accounts of Várzea's nuanced history.
Most of the people I met play Vàrzea football themselves as did many of their fathers and grandfathers.